Twist of Fate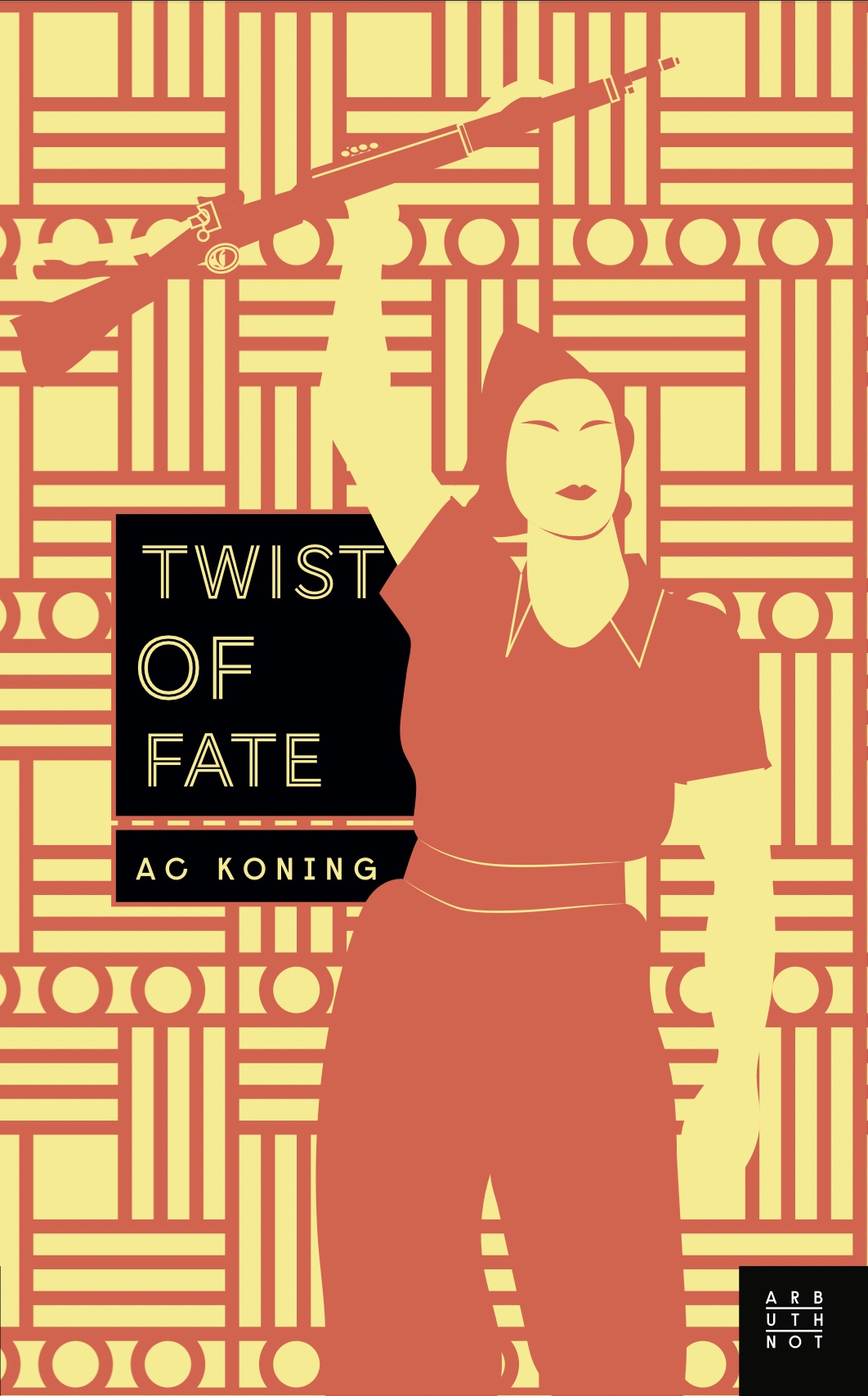 Twist of Fate by A. C. Koning is the sixth novel in the 'Blind Detective' series.
Summer 1937. Frederick Rowlands, a blind war veteran, is enjoying a holiday with his wife and family at a Cornish hotel, where the other guests include a group of actors, making a film in the locality. But the peaceful atmosphere of Cliff House Hotel is shattered, when the leading lady is found dead, in suspicious circumstances. As the days pass, Rowlands finds himself increasingly caught up in the police investigation — especially when an old flame, Secret Service agent Iris Barnes, turns up in her red sports car. Before long, Rowlands and Iris are on their way to Barcelona, on the trail of a pair of Republican revolutionaries, and of a boy who has run off to fight with the International Brigade. For the Spanish Civil War is raging, and the horror of an even greater conflict between the Great Powers looms ever nearer. As Rowlands and his intrepid female companion delve deeper into the murderous events which have disrupted his Cornish holiday, it emerges that the solution to the mystery may be connected to the violence they have encountered in the streets of Barcelona, and on the Andalucian front-line. One thing is certain: they will be lucky to get out of Spain alive.
A. C. Koning is better known as Christina Koning. She has worked as a journalist, reviewing fiction for The Times, and has taught creative writing at the universities of Oxford, Cambridge, and London. From 2013 to 2015, she was Royal Literary Fund Fellow at Newnham College, Cambridge. She was also a judge for the Society of Authors' McKitterick Prize, and her short stories have been featured on BBC Radio 4.
Buy Twist of Fate on Amazon.