Variable Stars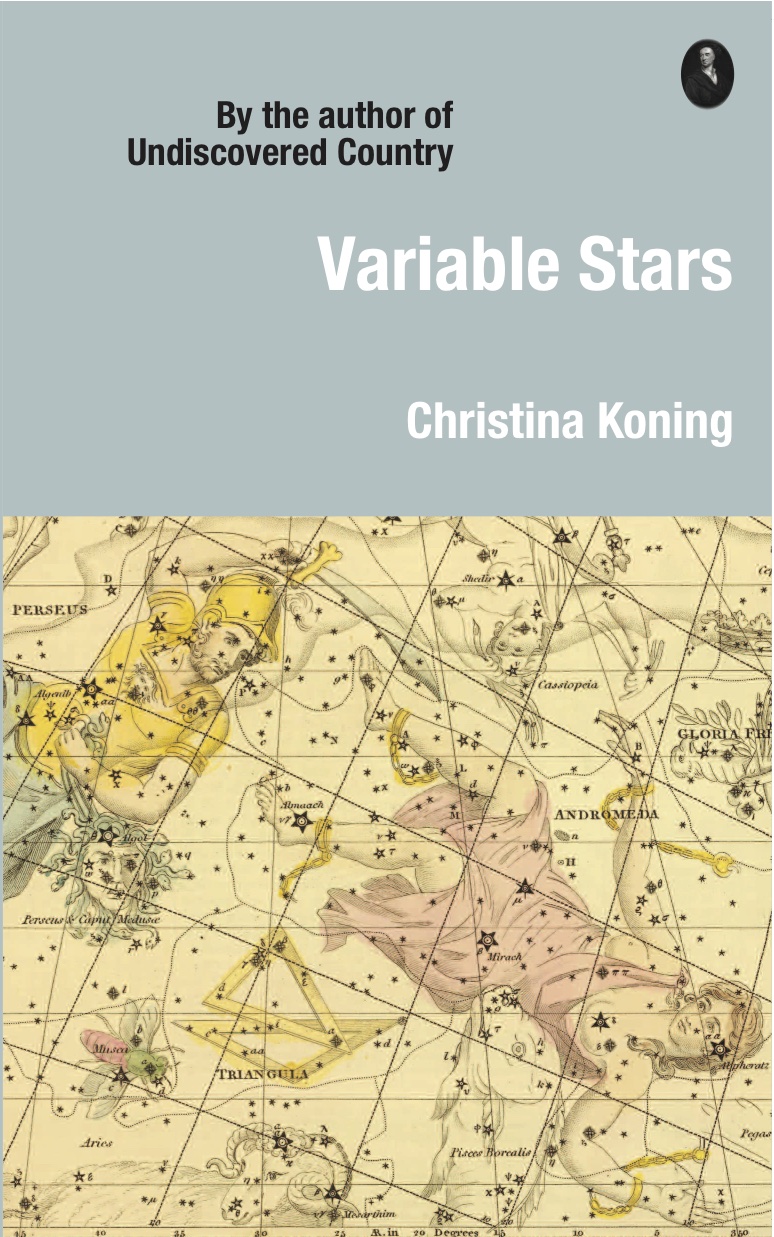 This is a story of love and astronomy; music and silence; secrets and truth-telling; of world-changing discoveries, and unrequited desire. Moving from York in the 1780s to Regency Bath, and then to Hanover in the 1840s, it concerns the lives of three people—all astronomers.
There is Caroline, torn between her passion for music and her passion for the stars; John, deaf from childhood, whose extraordinary mathematical gifts afford him perspectives not available to others; and Edward, friend and mentor to Caroline and to John, who must conceal his innermost feelings from them both. All three find fulfilment in the heavens for the set- backs and disappointments they encounter on earth.
All three, in time, come to know the truth about variable stars.
Praise for Variable Stars.
'A beautifully and carefully written book, well researched and imaginative, about a fascinating woman, and the tension, even then, that existed between a woman's emotional life and her "career"…' Fay Weldon
'Koning's elegant novel traces Caroline's journey, summoned from Hannover to Bath to grind mirrors, do the housework and sing the principal soprano parts in the oratorios her brother put on. It's a wonderfully empathetic view of the indignities of playing second fiddle to genius…' The Guardian
'Koning deploys her extensive research skilfully to tell a fascinating and moving story about the longing for knowledge and the nature of love.' The Times
Christina Koning, who also writes as A. C. Koning for her detective fiction, is the author of eleven novels. She has also worked as a journalist, reviewing fiction for many magazines and newspapers including The Times and The Guardian. For many years she taught creative writing at the universities of Oxford, Cambridge, and London. From 2013 to 2015, she was Royal Literary Fund Fellow at Newnham College, Cambridge. She was also a judge for the Society of Authors' McKitterick Prize, and her short stories have been featured on BBC Radio 4.
Buy Variable Stars on Amazon.